The Anti-Slavery Community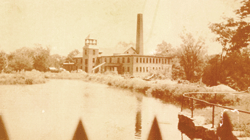 Silk factory and boarding house of the Northampton Association
Present-day Florence is the site of one of the most active centers of the anti-slavery movement in America. In 1842, members of the Northampton Association of Education and Industry, among them Samuel Hill and George Benson, established a utopian community organized around a communally owned and operated silk mill. Those who were drawn to this community sought to challenge the prevailing social attitudes of their day by creating a society in which "the rights of all are equal without distinction of sex, color or condition, sect or religion." They were especially united around the issue of the abolition of slavery. Most were followers of William Lloyd Garrison. Sojourner Truth was a member of the community and visitors like Frederick Douglass were regular lecturers.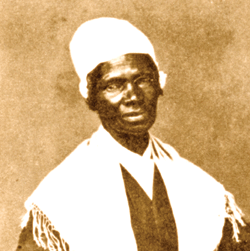 Sojourner Truth
Sojourner Truth, born Isabella, was a former slave who came to Northampton in 1843 to join the Association. It was here that Truth came into contact with abolitionists William Lloyd Garrison, Frederick Douglass and Wendell Phillips. Through them and other members of the Association, Truth was introduced to a wider world of nineteenth century reform. Thereafter, Truth would become well known not only in anti-slavery circles, but in the women's rights and temperance movements as well. The Sojourner Truth Memorial Statue stands at the corner of Pine and Park Streets.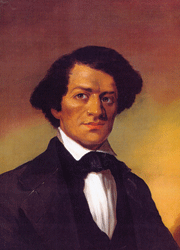 Frederick Douglass was a frequent visitor to the Association
Florence was also a major station on the Underground Railroad. David Ruggles, who assisted over 600 slaves to freedom and owned the first African-American publishing house in New York, arrived at the Northampton Association in November of 1842, broken down in health and nearly blind. Here, he found much needed supportive companionship and rest. He also became an advocate and one of the first practitioners of hydropathy, popularly known as the "water-cure". After being successfully treated in Boston, he became a student and then a doctor of hydropathy, establishing the first hydropathic hospital in the nation here in Florence.